It's well documented that anxiety and stress related to personal financial matters can have a significant impact on academic performance, and your overall physical, social and emotional well-being. Worrying about student loan obligations, expenses and savings can take your focus away from course work, hobbies and planning for your future.
Syracuse University is committed to your success. This means supporting you in and outside of the classroom—mind, body, spirit, community–and yes, even helping you with financial literacy. The Office of Financial Literacy helps you understand and take charge of your finances.
Staff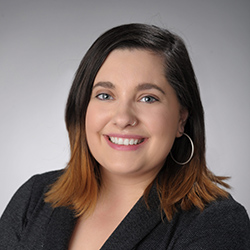 Kelsey Woodford, AFC®
Associate Director of Communications and Financial Literacy
Office of Financial Literacy
Phil Irvine
Financial Literacy Specialist
Office of Financial Literacy
Learn More
Learn how the decisions you make today will impact your future. Contact us for additional information or to schedule a financial coaching session.
Email: FinLit@syr.edu
Phone: 315.443.5909
Address: 200 Bowne Hall, Syracuse, NY 13244